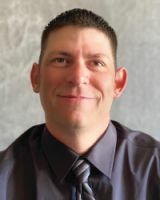 Maxi-Tronic, Inc., Loveland, OH (513-398-2500), in mid-November appointed Bo Moran as sales manager.
According to President Scott Chant, Moran will be responsible for the sale of Maxi-Tronic products and services through training and quotng to customers and reseller partners.
He will also assist with Safe-Grain products.
Moran will also provide after-sale project managment until installation and commissioning are complete, as well as technical and diagnostic support.
Prior to joining Maxi-Tronic, Moran worked with the manufacturer of an advanced smart meter and billing system.
He also worked as a sales representative with Continental Agra Equipment as a manager in the construction trades.
A native of Kansas, Moran, his wife, and two children reside in east central Kansas.