CCS Group, LLC Announces New Hires
CCS Group, LLC, Seward, NE (855-752-5047), announced the following new hires, according to President Cheyenne Wohlford.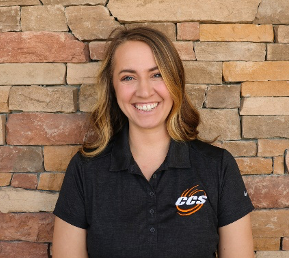 Catherine Delaine is our new office manager.
Catherine brings an ambitious and motivated attitude to the office.
With 6 years of General Management experience, Catherine is continuously driven for improvement.
Her enthusiasm for organization and attention to detail creates a well-coordinated office space and company atmosphere.
Catherine handles all office needs, travel logistics, and assists with accounting.
Brissa Hoegemeyer is our new Human Resources Director and Safety Administrator.
Brissa attended Doane University where she earned her bachelor's degree in Human Relations and her master's degree in Management.
Her liveliness and interpersonal skills show in her responsibilities for all things HR and while she works closely with the Safety/QA Director.
She is joining us from the food manufacturing industry and is very excited to learn about the concrete/construction world. Brissa is most looking forward to traveling to all our job sites, meeting our employees, and ensuring they're being taken care of in the best way possible.
Cameryn Kremer is our new Marketing and Communications Director.
Cameryn graduated from the University of Nebraska-Lincoln with a bachelor's degree in Journalism, a major in advertising and public relations, and a minor in business.
Her positive and enthusiastic attitude toward new opportunities brings excitement and eagerness to the office.
Cameryn is joining us from a background of marketing and event planning, and is excited to expand her knowledge into our world.

Tyler Grauer is our new Corporate Pilot.
Tyler brings his experience of professional aviation with a previous two years as a King Air Captain for Air Exec.
He enjoys assisting with all job site visits and is excited for more hands-on opportunities.
Tyler is responsible for business travel and crew logistics.