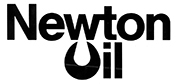 Born: April 6 in Lafayette, IN
Years with company/industry: 26/26
Family: Wife, Tracy; children, Mark Elley, and Mallory
Education: McCutcheon High School, Lafayette, IN.
Favorite hobbies/interests: Traveling with family showing cattle.
Favorite sports teams: Purdue Boilermakers, Indianapolis Colts.
Favorite place to eat on the road: St. Elmo Steak House in Indianapolis, IN.
Favorite vacation spot: Anywhere I can get away to with the family, such as the western United States.
Best mentor: My dad and my late grandpa were very hard workers and believed in our family's commitment to farming, cow/calf operations, and especially being together as a family.
Who I admire: Chuck and Jim Newton -- brothers who have made a family-owned business. I truly believe in small business.
Reprinted from Grain Journal May/June 2020 Issuen